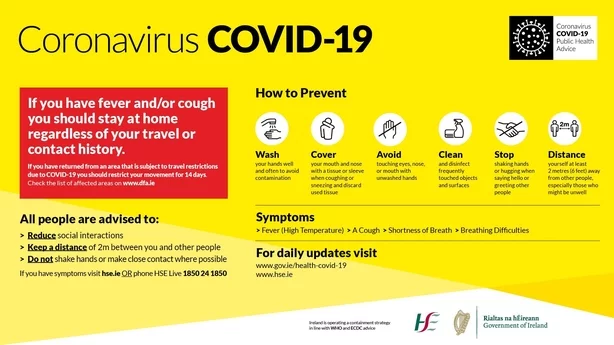 To assist our Community the Residents Association is coordinating a response that will ensure the following:
Elderly, sick or infirm have food delivered.
Prepared cooked meals are provided to you if you are unwell and unable to cook for yourself or family.
What can you do?
Ensure you are in the Community WhatsApp group – apply via ballincleaheights@gmail.com
Contact Stephen @0863108639 if you don't have internet access
Inform the commitee of any person you think we should make contact with
How to request assistance?
Use the above contact details and send in your requirement. Try to anticipate your needs as best as possible. The committee will then match you with a volunteer.
This pandemic may pass us by and we will wonder what to do with all the toilet paper or we all may end up unwell at different times. Everybody is willing to help. So let's look out for one another and don't think twice about seeking help!